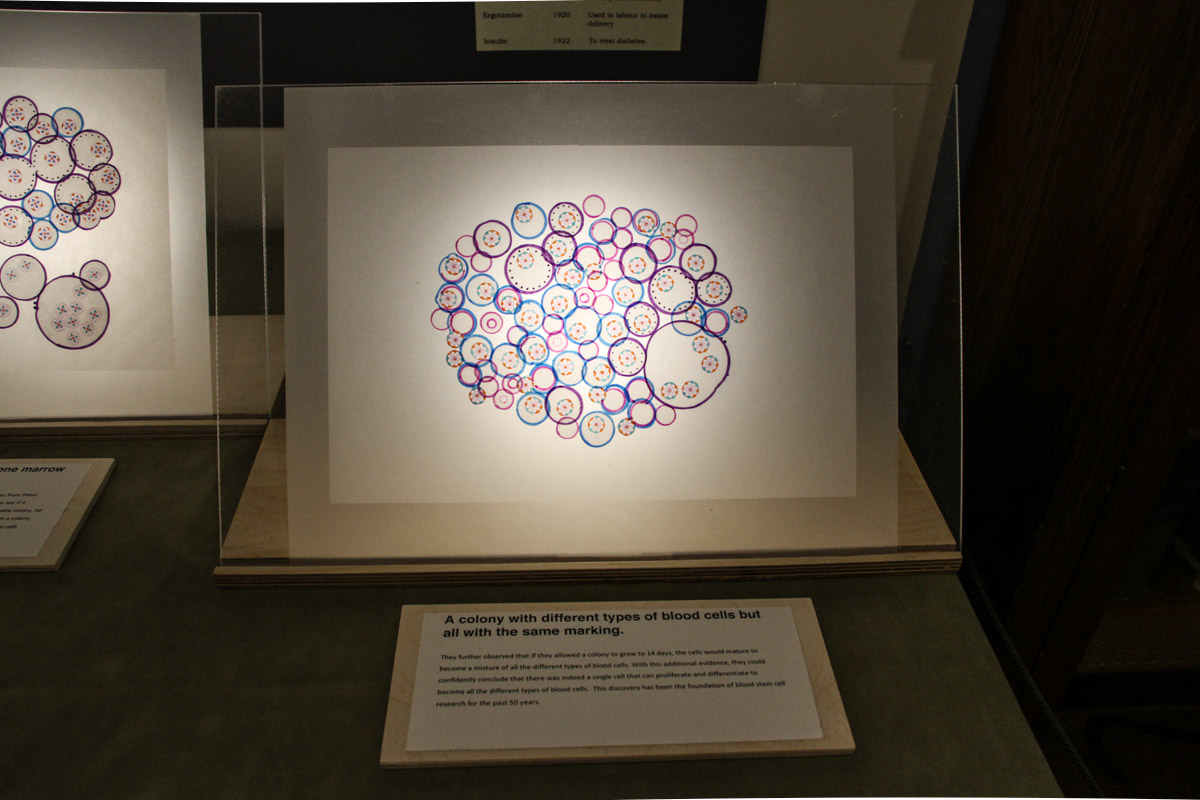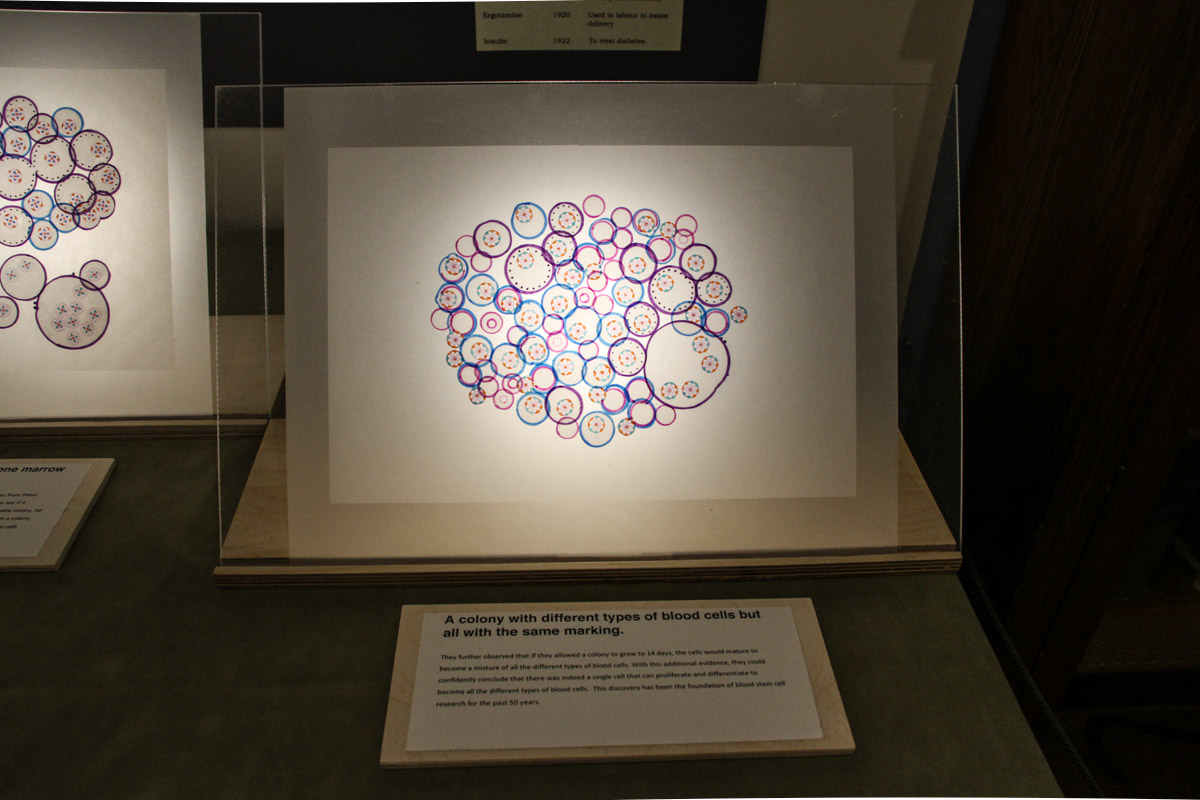 - - - 2018 - - -
Nuit Blanche - Spadina Museum
In this show Elizabeth, Wendy and Isabel Fryszberg collaborated under the theme of W-O-M-A-N exploring #coffeewithfriends and #ideastomaketheworldabetterplaceforall
- - - 2 0 1 6 - - -
This exhibit explored the idea of the protean self. Transferring the concept of plasticity and regeneration from cellular biology to personal capabilities and social environments.
Our featured scientist and inspiration was Dr. James Till, professor emeritus at University of Toronto, Canada. Dr. Till is recognized as a critical contributor to stem cell science, first publishing in the field in the early 1960s.
Exhibit Opening photos and video

On-line Exhibit

Interpretive Guide
Musiiki Cafe, Kingston, July 2015 (Private Event)
Workshopping Jacqueline Leitch's play The Cure. This play brings alive the challenges for patients and doctors when considering cutting edge therapeutics.
Our workshop included several members of the Collective as well as invited theatre directors, physicians, and community activists.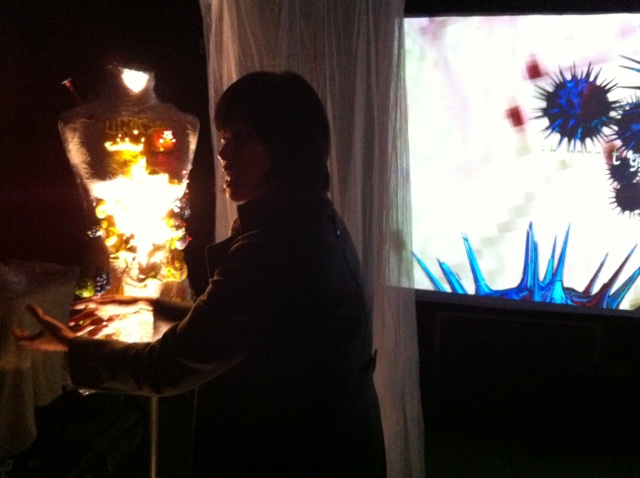 Three pieces exploring the medical science and social factors surrounding the Hepatitis C Virus. More.
Depicting the living conditions for those with tuberculosis in the 1800's. A live performance component with readings from Thomas Mann's The Magic Mountain.
Artists: Wendy Wobeser, Elizabeth Greisman, Jacqueline Leitch, Christine Harvey, and Pierre Couture.
Screens by Elizabeth Greisman.